SAFETY CABINET (Height)
Safety cabinet for paints and solvents with slotted doors for air exchange and nr. 4 internal watertight tanks for collecting liquids that may leak from damaged containers.
The safe storage of the products is guaranteed by the cylinder lock with key.
Yellow color (RAL 1004)
Dimensions (mm): 1023 x 555 x 2000 h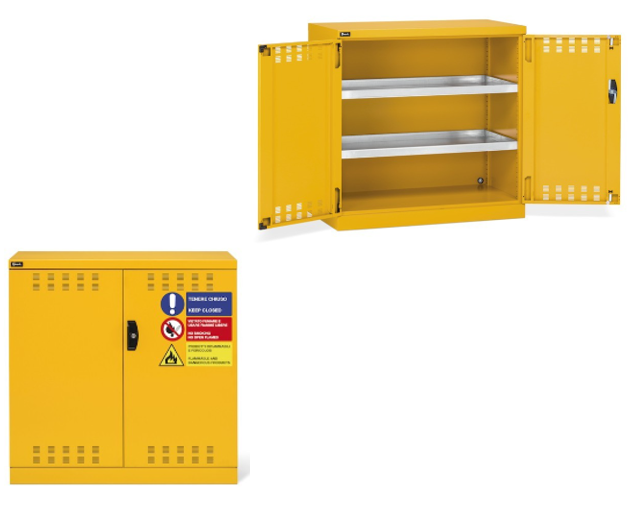 SAFETY CABINET (Low)
Cabinet with hinged, slotted doors that allow air to circulate.
Suitable for the storage of paints and solvents. It is internally equipped with 2 liquid collection tanks.
Color yellow (RAL 1004)
Dimensions (mm): 1023 x 555 x 1000 h