Dépliant
Scheda Tecnica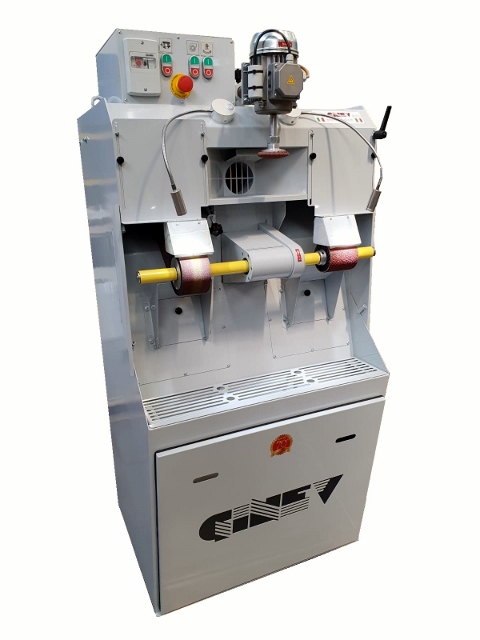 The finishing machine model K-55SN has been designed and made for orthopedic workshop.
The machine is able to perform various types of processing inasmuch as it is equipped with two abrasive abrasive belts for scouring 1440 x 100 mm, and an independent and tiltable naumkeag.
Thanks to M16 threaded attack obtained on the shaft, it is possible to mount several tools depending on the operation to be carried out.
The dusty residues generated by production are sucked from the nozzles then filtered through a specific cloth-bag placed inside.
The machine is manufactured in conformity with the CE Standards.
Suction motor kW 1,1 – 2800 rpm
Rough-scouring motor kW 1,1 – 2800 rpm
Naumkeag motor kW 0,25 – 2800 rpm
Depth cm. 75
Length cm. 80
Height cm. 172
Weight Kg. 235
Noise dB 76,3
Necessary power kW 2,55
Absorption 15,5 A 230 V / 50 Hz 1-phase
Single-phase  OR  Three-phase
CE
With Suction
Cloth-bag